More than 1 million Speedhive app downloads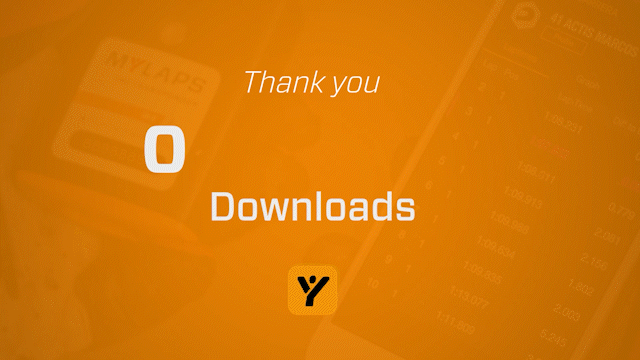 Time to celebrate! Recently, we've reached a milestone with our very own Speedhive Platform. MYLAPS is proud to announce that the Speedhive app has been downloaded more than 1 million times!
The first Speedhive app was downloaded on the May 15th 2015. And 5 years later, more precisely, on June 16th 2020, the app hit 500.000 downloads. We've grown very fast since then, fast forward to December 2022 and the Speedhive app has been downloaded over 1 million times! We are proud to be able to support racers, fans and organizers using our platform and app, and we would like to thank all of them! Stay tuned on our channels, because we will be giving away special prizes to celebrate this special milestone!
Speedhive in a nutshell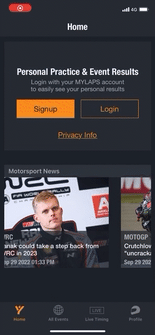 MYLAPS Speedhive is the platform for racers all over the world to check personal race data and insights. With the Speedhive app and website you can track races, compare results, share and increase your progress. Whether it's a quick lap around track or a 24h endurance race, all motorized activities can be share on Speedhive-as long as the venue has turned on the option to share. With the live timing service spectators and fans are able to follow your race live in the MYLAPS Speedhive app.
The app shows the results of all kinds of motorized sports events worldwide. Filters for sports, country and date making finding the results even easier. All event results that have been uploaded to mylaps.com are available in the app, including results from the past. Event results offers you extensive ranking, lap analysis for individual racers, and a personal results overview.
It doesn't stop there. Since this year, Speedhive offers you all the latest news in motorsports too, thanks to the newest feature, the Speedhive newsfeed.
Setting up Speedhive requires zero configuration for the track or circuit owners. It's set up with just a few mouse clicks in our track-software Orbits. It's completely free for all the parties involved (organizers, racers, fans!)
Learn more about how to set up Speedhive at your circuit.
Live race action as it happens
Optimize your race experience with real-time results! Get the most out of your race event by broadcasting live race results to your fans and followers.
With the new Speedhive Live Timing Web you're fully equipped for your upcoming races.
Are you a racer or race fan and are you looking for Live Timing of a race event?
Please use our MYLAPS Speedhive App!
Are you an event organizer, track owner or timer and do you want to broadcast live race results to your followers?
Speedhive Live Timing offers you real-time results in our Speedhive App and on a mobile friendly website.
Live Timing requires zero configuration, just a few mouse clicks in Orbits and you are good to go!
Free service for timers using Orbits 4 & Orbits 5. Check our Quick Start Guide for enabling Live Timing!
Live leaderboards, lap times and personal results
Progress bars to indicate racers positions
Flag information